Medium to offer an iPhone reading app this week
2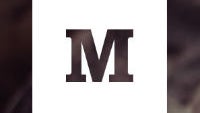 If you're a fan of reading, Medium is one of the best resources on the web. Medium was built by the co-founder of both Blogger and Twitter, Evan Williams. The idea behind the site is to offer people a place to write their stories without limits on content or length. There has been a wealth of great content on the site already, and now the team is getting ready to release a dedicated app for iOS.
The app will not offer options for writers wanting to contribute to Medium, but it is planned to be designed for consuming content from the site. Medium's design is one of the most important aspects of the product, because the aim is to allow readers to focus on the content itself. Of course, the mobile version of the Medium website is very well put-together, so we would expect similar presentation, but there would obviously need to be extra features to make a stand-alone app worthwhile.
We don't know what those features may be, but we would hope for options to search for topics and stories, follow collections, and maybe even ways to save posts for offline reading. Whatever will be offered, we should find out soon enough, because the app is planned for release within the next week. In the meantime, we'd suggest hitting up Medium for a great
new post
from Android developer Roman Nurik about how he was inspired to create the
Muzei Live Wallpaper
that we've all come to love.