The Mate 30 Pro may come with unique Cine-Lens video recording in a 'matrix' camera set
10
Ever since the
P20 Pro
, Huawei has been upping the ante in the mobile photography department with unique high-end features like 10x zoom or ToF cameras. The
Mate 30 Pro
will be no exception, it seems, as it will improve on the already excellent kit of the
P30 Pro
by adding cinematic lens to the mix.
Huawei just filed a patent for the Cine-Lens name with the European trademark office, dug out by the Dutch from LetsGoDigital, and it is in the category of smartphone cinematographic cameras. The next big thing in Huawei's portfolio is expected to be the Mate 30 Pro in October, so we'd wager to guess that's where the technology will make cameo.
Cine lenses (from cinema lenses) are made with video recording in mind, they are fast and optimized for continuous motion, increasing the captured quality. They are superior to lenses for photos when it comes to design, features and manufacturing detail, and are usually much more expensive, too, if we are talking pro cameras.
How exactly will Huawei apply this concept to the humble mobile photography lens, remains to be seen. Moreover, the Mate 30 Pro is rumored to also have four cameras on the back, just like the P30 Pro. The spring chicken has a 40MP main camera, 8MP one for the 5x periscope zoom, a 20 MP wide-angle lens, and a ToF camera sensor.
Either one of these will go, or its lens will be improved sufficiently enough to carry the trademarked Cine-Lens title. Apple is expected to greatly improve on the camera features of the iPhone XI, so we can't wait to put Mate 30 Pro against the Note 10 and iPhone XI Max after the lazy summer days are gone by.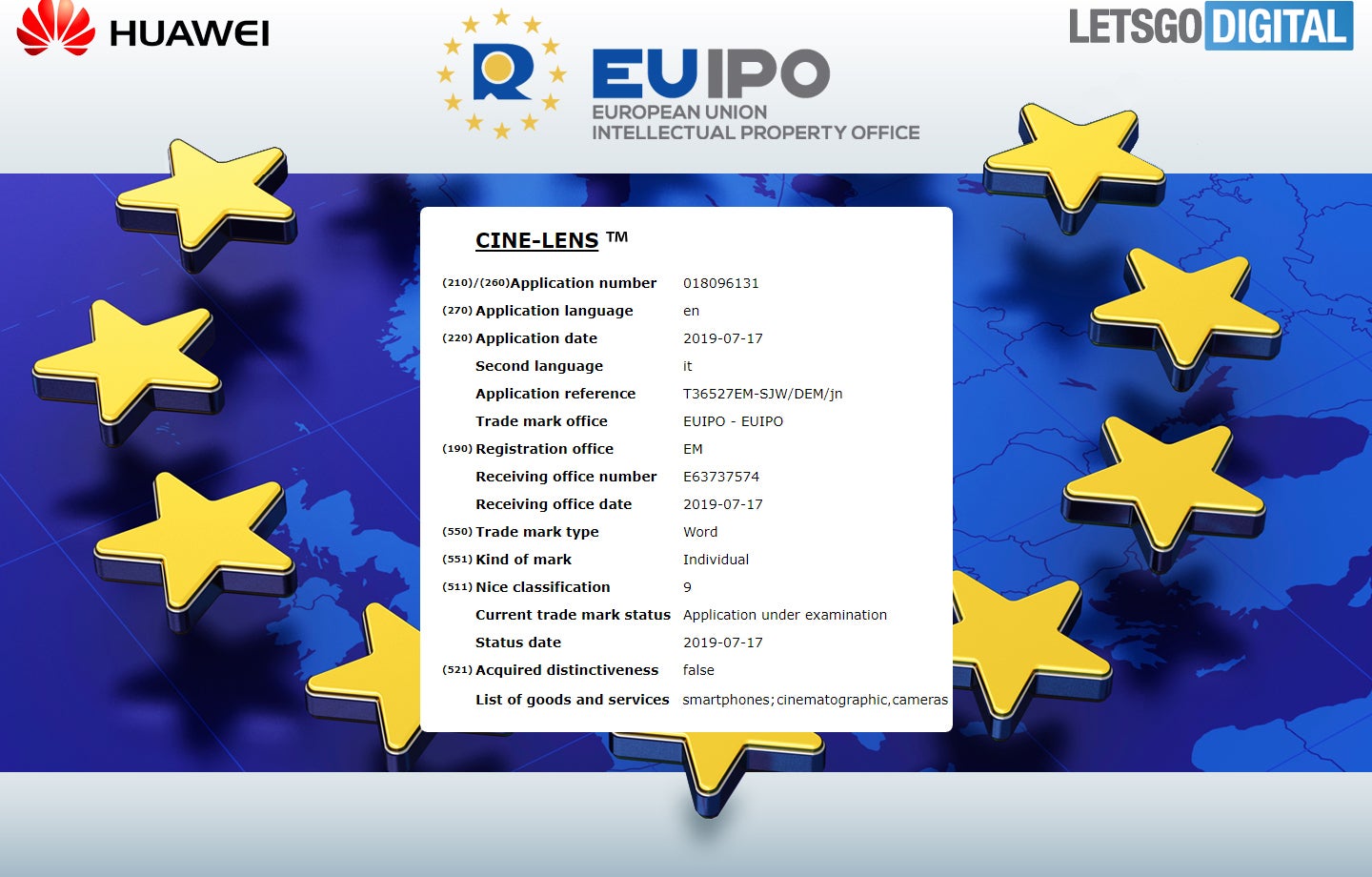 Huawei mobile photography Cine-Lens trademark