Massive update to Fitbit Charge 2 brings 11 new features and enhancements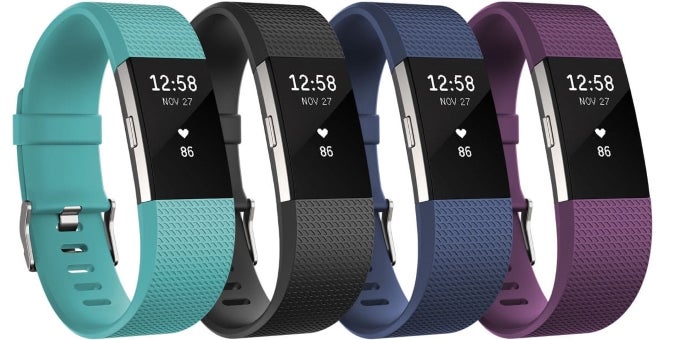 The Fitbit Charge 2
As a holiday gift to its customers, Fitbit has published a massive firmware update for the Fitbit Charge 2, adding 11 new features and enhancements in all. The list includes Workout Pause Function, Guided Breathing Vibration Cues, a Do Not Disturb option, a more dynamic Heart Rate Zone Display, battery life percentage shown on the display, and a new clock face.
Also of note are the so-called "stocking stuffers," consisting of more intuitive interval notifications, longer-lasting workout recaps, smarter notifications, support for showing "unknown" caller IDs, and a switch in how messages are displayed – now, the message will be shown before the sender's name.
To update your Fitbit Charge 2, use the Fitbit app on your Android or iOS device and tap the pink arrow next to the wearable's name. Follow the on-screen prompts and keep the tracker and mobile device near each other.
Recently, Fitbit acquired smartwatch maker Pebble for an estimated $40 million. This way, Fitbit acquired Pebble's smartwatch OS and apps and valuable software engineers and testers. The company promised that all elements such as firmware, apps, app store, Timeline API's, and others will continue to work as intended throughout 2017, and possibly 2018. The development team will also adjust mobile apps so they can function without the need for cloud services.
source:
Fitbit