Lottery prevents scalpers from selling the Apple iPhone 4S in Hong Kong
1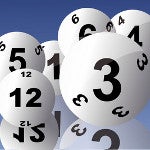 With the Super Bowl coming up next weekend, you are bound to hear about all of those scalpers trying to turn a nice profit off of Super Bowl ducats. Scalpers aren't just hanging around the Super Bowl, they are also hanging around Apple's retail locations and web site in mainland China and Hong Kong. The game plan is simple, just buy as many copies of the
Apple iPhone 4S
as possible, and sell the units at much higher prices to desperate buyers. It was the large number of scalpers in line at the Apple Store in Beijing for the launch of the iPhone 4S that caused Apple to delay opening the store. That, in turn,
led to a number of fights started by those waiting in line
.
Apple has been trying to come up with policies that will eliminate scalpers. The Cupertino based firm has suspended sales of its iconic touchscreen phone in its stores in mainland China and that policy has been exported to Apple Stores in Hong Kong. And to prevent the scalpers from doing their thing online, Apple has
devised a lottery system
that stops scalpers from using automatic services to make online reservations for the phone. The new rules give potential Apple iPhone 4S buyers just three hours to enter the lottery and winners are informed the next day if they have won a reservation to buy the iPhone 4S. If a reservation has been won, buyers are required to pick up their new Apple iPhone 4S the very next day and show a government-issued photo ID in order to get the phone.
It is too early to decide whether or not the new system is working. Apple needs to balance its desire to stop scalpers from exploiting loyal Apple customers, with its wish to make purchasing an Apple iPhone 4S in the region, as easy as possible.
source:
TUAW