Lost in translation: Waygo app transforms Chinese and Japanese into English offline in real time
2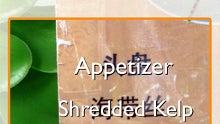 If you are wandering the streets of Beijing or Tokyo, lost in translation, the Waygo app for Android and iOS is just for you. It offers to translate Chinese or Japanese without a data connection, which, say, Google Translate can do as well, if you download the respective language packs.
Waygo, however, claims to do this in real time. It uses your phone's camera as an optical character recognition tool, and scans the text you fit in a small box on the screen, converting it into English immediately. As you move the phone's camera down the page, Waygo keeps translating for you, so you can get a glimpse of an entire menu page in a restaurant, for example.
There is a slider to zoom in, though that one uses the phone's digital zoom, so the results vary greatly. You can also tap on the box to focus better, and toggle the LED flash to serve as a video light to illuminate the text better. The trick is that those Chinese or Japanese hieroglyphs have to be really clean (no calligraphy majors need apply), and the light plentiful. Nevertheless, you can share your translations through SMS, Facebook, Twitter and Email, and Waygo is free for up to 10 translations per day, so if you need some Chinese or Japanese to transform into English, go ahead and give it a try.