Liked the Jolla smartphone's UI, but not the phone? Don't worry, you can skin your Android easily with the Jolla launcher
20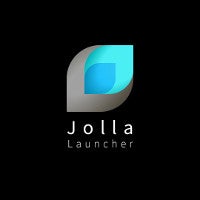 In a way, we quite liked what Jolla -- a team made-up of a number of ex MeeGo developers -- had in store with its first smartphone. The Jolla was different and quite unique.
Unfortunately, the device consistently failed to make it through our review hurdles
, ending up with one of the lowest scores we've ever given to a phone.
But that doesn't mean everything about the Jolla smartphone was bad. The interface, for example, was interesting, if not quite intuitive for first-time users. Obviously, this means that you'll either end up loving or hating it, but that's actually okay. The good news is, if you belong in the first group and have an Android device, you can side-load the Jolla Launcher apk easily and get to experience the gesture-based UI in as complete a form as can be reasonably expected on devices other than the Jolla smartphone itself.
The launcher requires Android 4.2 Jelly Bean and above, and we've tested it on several devices to ensure that it works normally. There are still some small kinks to be worked out, but overall, we were happy to see that the port was a well-executed one.