Let the rumor games begin: next iPhone to sport more than one LED flash, and with blue tint to boot
54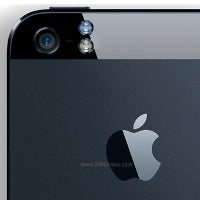 Remember that
nutty patent for multiple LED flash "dots" arranged in a pattern
that Apple filed for two years ago? Well, it seems that the time might have come for Cupertino to use some of that innovation in an iPhone already, as a one-source rumor claims.
The next iPhone is supposedly going to feature more than one LED flash "dot", and there will be different coloring, too, with a flash displaying a slight blue tint, which is there to help with getting the perfect white balance measurements.
The premise of the patent was also to get light with different intensity and different angles adjusted to the various scenes that appear in front of your lens, so that might be a piece of the puzzle, too.
How is this supposed to work we'll leave to the camera processing algorithm gurus to explain, and until we get a second or third confirmation from somewhere else, consider this just the opening season for the
iPhone 5S
, or whatever it gets named, rumor hunting. See the Apple multiple LED flash array patent in the scheme below.