Lenovo to jump on Windows Phone bandwagon in late 2012
4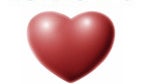 Computer and electronics giant Lenovo is looking to broaden its stable of smartphones to include a Windows Phone handset next year. The news was presented by Lenovo product manager Chen Yue at a press conference that announced new phones aimed at the Chinese market.
Mr. Chen said the Windows Phone handset will launch in China in the second half of 2012. No pricing was available, and there were no announcements regarding international availability, but this has to be seen as a win for Microsoft as they try to woo
and retain
OEM partners for its nascent mobile ecosystem.
Lenovo is also a producer of Android
phones
and
tablets
, but isn't a big player in any mobile ecosystem so far. With a minimal investment in both ecosystems, Lenovo may act as a bellwether company if any major shift happens in the smartphone market in 2012 since they could easily favor whichever OS they feel offers the best opportunity.
Even within China Lenovo may see stiff competition for their WP7 handset; Nokia will launch the Lumia 800 well ahead of them.
source:
iMobile (Chinese)
via
Engadget
Recommended Stories