Lenovo said to be working on a quad-core tablet
1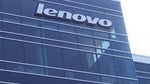 When it comes to tablets, Lenovo is definitely not the first name that comes to mind. Not even the second, nor the third. But if a recent rumor is to be believed, the company may be working on something that is quite likely to grab the public's attention.
DigiTimes
– our favorite hit-or-miss news source, reports that
Lenovo is to release a quad-core tablet
, and Pegatron has already been ordered to fire up those assembly lines. According to
"sources from the upstream supply chain"
, mass production of the device is going to start in January of 2012, once the Lunar New Year arrives.
Currently, Lenovo's LePad tablets hold as much as 8.4% of the Chinese market and are second only to the Apple iPad in terms of sales. And by the way, if "LePad" does not sound familiar to you, that is because Lenovo markets its slates under the ThinkPad name outside of Asia.
Unfortunately, the rumor does not mention anything about the tablet's hardware specs or estimated release date. However, if the device truly exists, it would be a safe bet assuming that it is a Tegra 3-powered Android tablet with a reasonable price tag.
Recommended Stories