Lenovo looking to acquire HTC, talks have been going on since August
46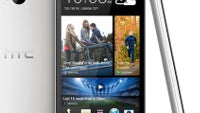 Lenovo might be negotiating a huge acquisition, that of HTC. Struggling Taiwanese phone maker HTC has posted its first quarterly loss as it loses grip on the market, and frankly there couldn't be a better time for such a deal. Keep in mind that this is only a rumor, based on alleged meetings between top level Lenovo and HTC executives that have taken place in Taiwan in August. There is no final decision yet, and it could take a few months until the deal passes (if it does) in the first half of 2014.
Lenovo is allegedly discussing taking over the HTC brand, much like it did with IBM's ThinkPad laptops when it acquired the unit. This means that we'll still have HTC smartphones, just this time - manufactured under Lenovo's caring wings. Other terms of the detail have not been disclosed.
The deal sounds like a very right fit. Lenovo is one of the largest phone makers in China, but does not reach Western markets in the way HTC does, nor does it have the carrier connections. Lenovo is now also the largest PC and notebook seller globally, having surpassed HP, so the business for the Chinese company is growing fast.
source:
AppleDaily Taiwan
via
Android Beat