In Moscow, professional place-holders take a beating with the launch of the new Apple iPhone models
20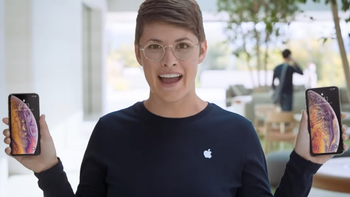 On Friday, the
Apple iPhone XS
and
Apple iPhone XS Max
launched in Moscow at a local phone store. For several days before the launch, a few hundred Russians stood in line, getting soaked by rain and experiencing bone-chilling cold. Finally, the time came to open the doors and let the frenzied crowd in to buy the latest smartphones from Apple. But when the doors opened, most on line never entered the store.
Instead, it turns out that the queue was made up of professional place-holders, looking to sell their spots on line to the real Apple fans for a huge sum of money. For example, the first spot on line was priced at 450,000 rubles, equivalent to $7,000 USD. Prices for a numbered ticket were cheaper down the line. For all of the cold and rainy weather they had to endure, not one of the professional place-holders made a dime.
The store manager kept calling numbers until the first real buyer, number 247, went through the doors. Anatoly Doroshchenko, a Russian photographer, was the first in Moscow to buy one of the new iPhone models after refusing to pay to jump in line. Even though no one paid them to move up, some of the place-holders said that it wasn't a complete waste of time.
"This situation unites people. We had cool conversations with everyone. Of course we did not make any money, but it was fun indeed."-Vladimir, professional Russian place-holder
In Russia, the Apple iPhone XS is priced at 87,000 rubles ($1,300 USD), while the iPhone XS Max costs 96,000 rubles ($1,500 USD).