Latest update for Sky+ app allows users to remotely record TV programs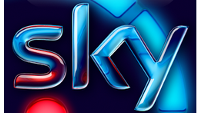 The Sky+HD service is one of the most popular HDTV services in Britain with more than 4.7 million subscribers as of Q2 2013. If you are one of them and have the newest software update installed on your Sky+HD box, then you'll be delighted to know that the mobile companion app Sky+, which is used to remotely control your set top box, has received an update as well.
The latest version of Sky+ brings several new handy features to the app. It is now possible to browse the full contents of the On Demand service and directly download programs and shows to your Sky+HD set-top box no matter where you are. This was possible before, but you had to be connected to the same broadband network as your Sky+HD receiver. Now you can do this even if you are on the other side of the world. The Sky+ app allows users to browse the Showcase section of the aforementioned On Demand programs and view various weekly charts of the most-watched items. In order use the updated Remote Record feature, you will have to register your own Sky ID at the official site of Sky TV. Take into consideration that requests for Remote Record, issued directly from the Sky+ app, require at least 30 minutes of notice before the start of recording.
The Sky+ app is available for both iOS and Android devices.
Download: Sky+ (
Android
|
iOS
)
Recommended Stories