Latest stats show iOS with 65% share of mobile browsing traffic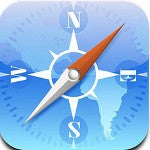 iOS continues to be the dominant platform for mobile browsing
. Last month, iOS was responsible for 65.27% of mobile browsing, up from the 63.65% in May and the 53% reading from August of last year. Behind iOS was the Android platform with a 19.73% of mobile internet traffic in June. That is also up from last August when Android was responsible for 15.98% of mobile browsing.
The third most used platform for mobile browsing is Java ME which can be found on many featurephones, and owned 10.22% of the mobile browsing market last month. BlackBerry's 1.87% share of mobile browsing barely beats out the 1.49% for Symbian. Windows Phone is next followed by Kindle, with shares respectively of .61 and .47% Part of the reason for the large lead that iOS has over Android is the oft-cited statistic that the
Apple iPad is responsible for 95% of the mobile web traffic for tablets
.
source:
Netmarkets
via
AppleInsider