Latest HTC 10 teaser clip talks battery life improvements
63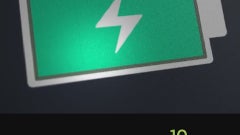 With its new flagship smartphone set to take center stage in a few days' time, HTC's hype machine is firing on all cylinders. Numerous video teasers have showcased how
'obsessed'
the HTC team is in producing the
best ever smartphone
, complete with the
best ever smartphone camera
. Of course, a supposedly world-beating smartphone wouldn't be complete without a decent juice pack to keep the great features running, so in the latest clip, HTC shares its fixation on producing a device that can go the distance.
Having
lost a fair amount of momentum
since the much-vaunted
One (M7)
, HTC has been busily trying to convince us that the HTC 10 has that
something special
. Most big new smartphones are being treated to Qualcomm's powerful Snapdragon 820 chip and 4 gigs of RAM -- a combination also
set to grace the HTC 10
. But HTC will have to bring more than just power to do battle with the industry's key players, and judging by the series of teaser clips, no stone has been left unturned in HTC's obsessive pursuit of perfection.
The new video clip suggests that the strive for superior battery life has become a something of a
'science'
to HTC's engineers. With battery retention always a hot topic, it's encouraging to see focus on the fundamentals.
Whether the fighting talk will translate into a great device, we shall have to see. As we keenly await what's in store, take a peek at the new video below, and let us know what you think of HTC's upcoming handset in the comments.