Official HTC One M10 video teaser says the company is obsessed with making your phone even better
34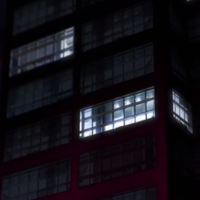 HTC might not have been able lately to deliver that absolutely amazing, awesome Android phone that could take on Samsung or LG in the states. But if hard work equals better results, this could be the year that HTC surprises everyone and hits the ball out of the park. An official video teaser just released from HTC Turkey for the
HTC One M10
, states that the company is in the lab, "working non-stop not because we have to, because
we want to
."
HTC adds that it is losing sleep because it is working "on making your phone even better." The manufacturer says that they are phone geeks (which is always a plus in our books) and admits to being obsessed, but in a good way. The video ends with the manufacturer hinting at something big ("you'll see") and daring viewers to "find out what we're obsessed about."
The company's CFO, Chialin Chang, recently said that
the One M10 will house a "compelling camera."
While this has been seen as the manufacturer's Achilles heel, there has been some positive improvement in this area recently. Just yesterday, a photo supposedly taken with the One M10's rear camera revealed an f/1.9 aperture for the snapper, which is rumored to be 12MP. Another rumor has the device coming to market with 16GB, 32GB and 64GB variations of internal storage. Only the latter two will be available in the U.S., while the 16GB model will be released in emerging markets.

Check out the just released video teaser for the HTC One M10 by clicking on the video below.



source: HTCTurkey