Lara Croft: Guardian of Light no longer Xperia exclusive, now available for all Android devices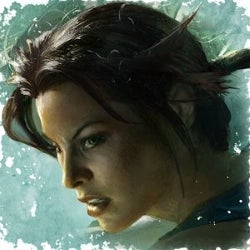 After no less than four years of being a Xperia device exclusive, Lara Croft: Guardian Of Light – an acclaimed 3D adventure starring the well known archeologically-inclined protagonist – sees a broad release for all Android smartphones capable of running it. Any decent mid-ranger should be able to handle the game, and flagship models are a given, of course.
Guardian of Light was first released in 2010 on Windows, consoles, and iOS. Two years later, it came to Android as a Sony exclusive for Xperia device owners. Now that playing the $3.99 is no longer a privilege, you are invited to embark on a journey through the jungles of Central America in search of the Mirror of Smoke – an ancient artifact with the power to eliminate all the world's light. Expect all the exploration, puzzles, and boss battles Lara is known for.