Lack of LTE models was the main reason for Verizon's slow Windows Phone adoption
15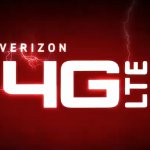 Verizon's Keith Lampron, Associate Director of device marketing, said at CES that Verizon will have almost every single device on its network carrying LTE connectivity from now on, save for the push-to-talk gear.
This "hard requirement" has been the main reason to snub Windows Phones devices until now, he said, whereas in fact Verizon is welcoming a third viable competitor in the mobile OS wars.
With the advent of the
Nokia Lumia 900
on AT&T and the
HTC Titan 2
, both the first LTE Windows Phones,
Verizon will be more likely to carry handsets with Microsoft's mobile OS
.
In fact, as Nokia pointed out yesterday,
Verizon is considered a very important partner
, and the Finns are planning to supply it with a unique Windows Phone proposition of its own, that will make the carrier differentiate itself from the rest of the WP offerings. Mum's the word yet what this handset might look like, or when are we to eventually expect it.
source:
CNET