Nokia plans to give each US carrier a little somethin' somethin'... unique
15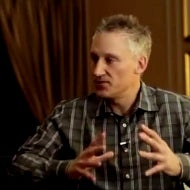 Nokia's North American head Chris Weber said in an interview that Nokia will be finding way to give the US carriers it works with a
unique proposition
of their own - in the form of Nokia Windows Phones, of course.
While he stopped short of saying "we will make them an offer they can't refuse", we do have the
Nokia Lumia 710
on T-Mobile launching Wednesday for $50 after rebate, and the upcoming
Lumia 900
for AT&T, which will be "aggressively priced", both pretty different handsets.
We kid about the Don Korleone phrasing, but Mr Weber mentioned that Verizon is a very important partner, so we won't be surprised if a third, entirely different handset lands on Big Red at some point in the first half. And let's not forget about Sprint, which might surely follow once Nokia Windows Phones go the CDMA way.
Winning the carriers' hearts is a surefire way to enter the minds of American consumers, that's just how mobile business is done here, so it is intelligent and humble on Nokia's part to try and create a unique value proposition for each major carrier. Whether the effort will be successful remains to be seen, but the Lumia 900 and 710 are a good starting point in this strategy so far.
source:
FierceWireless