LTE-Advanced trials underway in Belgium
2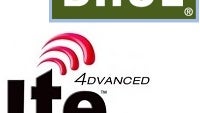 Belguim's second largest mobile operator, BASE, a subsidiary of KPN based out of the Netherlands has begun field trials of LTE-Advanced.
Reports are that download speeds approaching 250Mbps have been achieved. Of course, real world applications will probably mean speeds a little bit slower, but in reality we are still likely to see throughput well in excess of 100Mbps. Chewing on all the data on the back end is switchgear provided by ZTE, using 2 x 20MHz carrier aggregated channels. ZTE is based in China, and has long been a
target of scrutiny by many western
governments over security concerns with its equipment.
That said, the carrier aggregated channels use multiple-in-multiple-out (MIMO) methods which we are seeing put to use in Wi-Fi enabled devices to maintain better connectivity and performance. The same principles apply, and it is part of how LTE-Advanced is able to achieve such high data speeds.
As a point of comparison, the carrier notes that a 10MB file should download in a little under a second based on the speeds being achieved in the field whereas, it would have taken about a minute-and-a-half a couple years ago with the incumbent network.
BASE is one of the first service providers in Europe to move LTE-A into field trials. Hopefully that means it will also be amongst the first to commercially deploy the service as soon as it has equipment to sell that can actually use it.
source:
Light Reading