LG will wait on Gingerbread for its Android tablet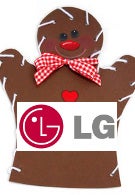 What's a company to do these days if it wants to make a difference in the cut-throat Android tablet world? Why, wait for an actual tablet Android OS, of course.
This is exactly the way LG intends to go with its plans for a slate running Google's mobile OS. A company official has leaked some info that LG is shelving the Froyo tablet project, and will jump on the bandwagon when the next, tablet-optimised, version of Android is ready.