LG to boost its Electronics Team with a $18.2 billion budget in 2011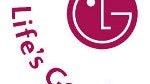 Several major reshuffles within LG Group occurred in the last few months - the company has a new CEO, as well as new heads in LG's handsets and TV divisions. Under the new leadership, LG Group has decided to invest $18.2 billion in its core LG Electronics division, reportedly to give a new life to its struggling handset business, as well as to boost its TV and display share in the market.
This looks like a direct response to the fact LG recorded operating losses in Q3 of 2010. Since then, however, the company has released its most successful smartphone to date - the LG Optimus One - with
2 million
units sold as of December 10. Also, the Korean manufacturer is set to release the first smartphone to feature
a dual-core processor
early next year in South Korea, while the
LG Optimus 2X's
US launch is rumoured to be either in February or March.
Here is LG's official statement on the subject:
"The focus for 2011 will be bolstering our core businesses of smartphones, tablets, TVs and large-sized displays and also supporting new growth engines such as solar cell, new types of displays and small-sized display panels for smartphones and tablets."
source:
Reuters