LG teaser could be for a new smartphone, or just about anything else
6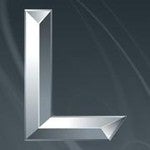 Teasers – what a clever way for companies to build up hype around their products and services! The latest one comes straight from the official LG Facebook page and hints at something that could be a new smartphone, or just about anything else. There aren't any clues as to what LG is about to unveil, just hints that it has something to do with the letter L.
"GenuineLy Compassionate. Esteemed VaLue. Perfection with DetaiLs. TimeLess FuLfiLLment."
– sounds like something right out of a Myst video game, doesn't it? Four seemingly meaningless tag lines with capitalized L-s.
In any case, it won't be long until the mystery gets revealed, or as today's post says:
"Tomorrow, we'LL teLL you what aLL the L has been about!"
In the meantime, if you love riddles, feel free to inspect the image you see here, as well as what is posted on LG's Facebook page, and do not hesistate to make a guess in the comments below.