LG Optimus Elite deals - $25 Google Wallet Credit, 1 month free Virgin Mobile service
0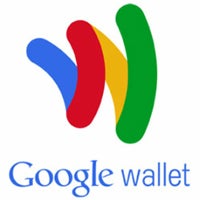 If you've been eyeing up the sans-contract version of the LG Optimus Elite, Virgin Mobile has just sweetened the pot. From today through July 18, 2012 all LG Optimus Elite purchasers will receive a $25 credit to their Google Wallet Account.
Interestingly, the fine print states that Google will add $10 to your Google Wallet account within 48 hours of activation and then add the remaining $15 within 3 weeks. Much like that birthday card from the grandparents, don't spend it all in one place. The good news is, you don't need to relinquish any personal credit card information to take advantage of this deal. You are free to spend your $25 and never use Google Wallet again if you choose, but we're sure that both Google and Virgin Mobile are betting you'll love it.
Just as a refresher, the LG Optimus Elite is an eco-friendly Android
2.3
powered handset. It rocks a 3.5-inch HVGA display, 800MHZ processor, 5-megapixel rear-facing camera, and, obviously, NFC support. Besides the Virgin Mobile branding and the price, this device is the same as its post-paid counterpart on Sprint. The LG Optimus Elite on Virgin Mobile can be yours contract-free for $149.99.