LG Optimus Elite Review
14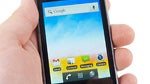 Introduction:
Back when we reviewed the
LG Optimus S
a year and a half ago we came away amazed that such a low-end device could perform so well. At that point even mid-range Android devices often left a bad taste in your mouth, and to see such a cheap device delivering performance was something completely foreign to the market. While no one would ever confuse the Optimus with a top-end device, LG really showed us that you don't need to spend $200 to get a well-performing smartphone. Now LG is back with the
Optimus Elite
for Sprint. The follow-up improves on the original by adding a bigger display, better camera and NFC connectivity. Can this new low-end Optimus live up to its predecessor's pedigree? Read on to find out…
Design:
The LG Optimus Elite immediately grabs your attention with its good design. The thin body and quality materials feel nice in the hand, and the build quality is again top notch. The battery door isn't soft touch, but it is textured so it doesn't feel slippery. The two-tone silver trim gives the Optimus Elite a bit more sophisticated look than your typical entry level device.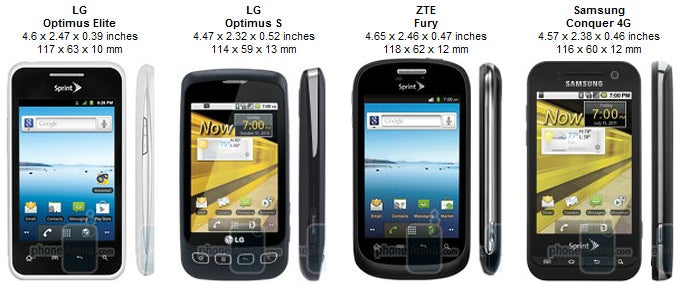 You can compare the LG Optimus Elite with many other phones using our
Size Visualization Tool
.
The buttons
along the side
are all easily pressed and offer good feedback. Externally you'll find a microUSB port and 3.5mm headphone jack; removing the battery door exposes the microSD slot (unlike most Sprint devices, the Optimus Elite does not come bundled with an SD card.) The 5 megapixel camera sits prominently
on the back
, alongside the LED flash and a self-shot mirror.
As with the Optimus S, LG has managed to make the Optimus Elite feel much more expensive than its price tag. By combining good materials with good design, the Optimus Elite manages to impress again.
Display: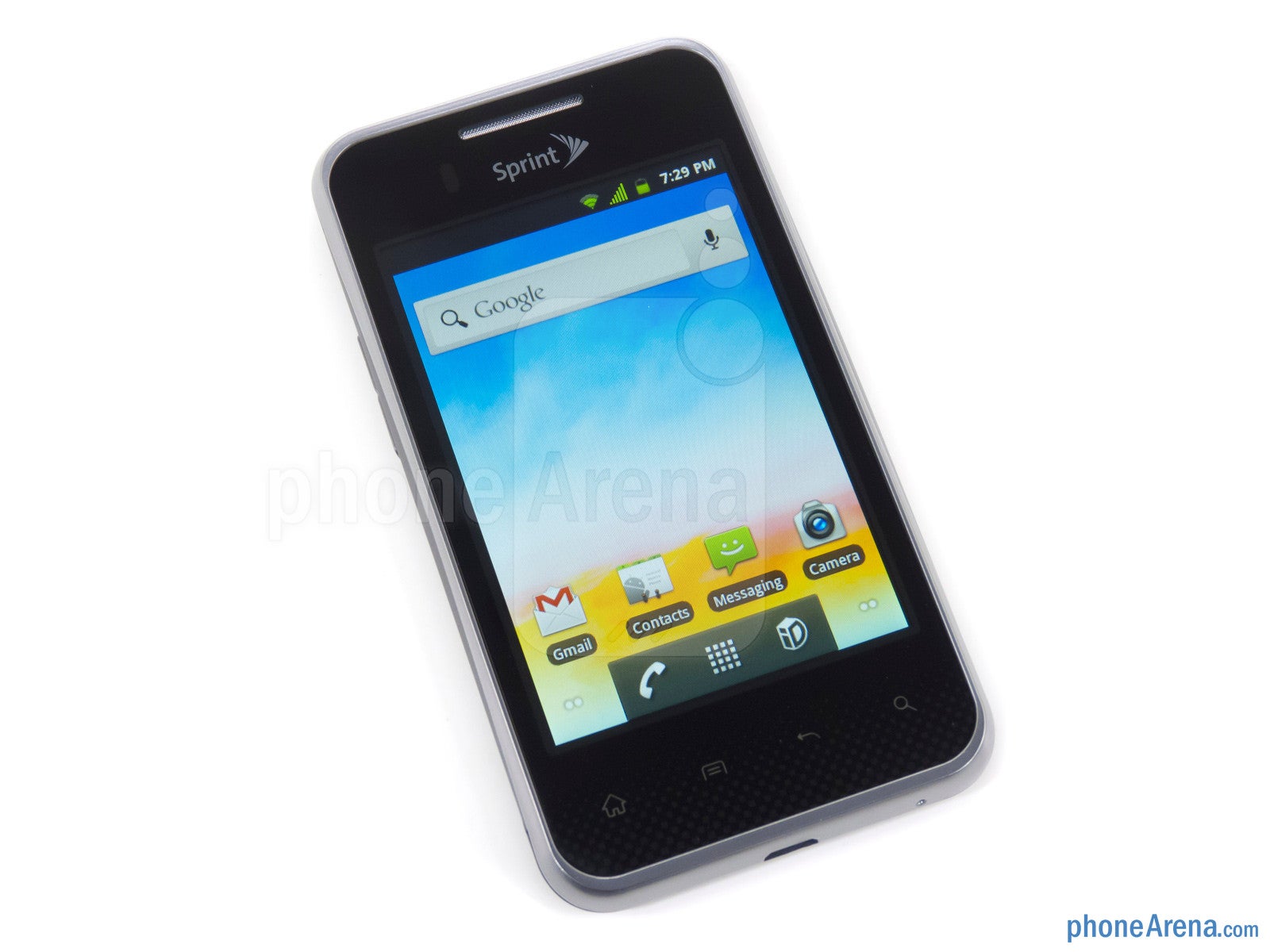 The Optimus Elite's display has been upgraded to 3.5", but retains the same
320x480 resolution
of the Optimus S. At just 165ppi the display leaves some to be desired, but then again the Optimus Elite is an entry-level phone so we don't expect too much. The bigger display is noticeable and easier to work with than the Optimus S, which could be cramped at times. It does not have an ambient light sensor, and so cannot auto-adjust display brightness, but at its max setting the screen is plenty bright and readable in harsh lighting conditions.
LG Optimus Elite 360-degrees View:
Recommended Stories