LG Optimus 2X can be pre-ordered in Scandinavia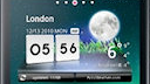 If there is one upcoming handset that seems to have captured the attention of cell phone fans everywhere, it is the LG Optimus 2X. The first handset to feature a dual-core processor, with just one recorded browser battle against the Apple iPhone 4 and the Samsung Galaxy S, word is spreading about just how fast a phone LG has here.
Scandinavian retailer CDON.com has started taking pre-orders online for an unlocked version of the LG Optimus 2X. Priced at 4999 KR without a contract (the equivalent of $730 USD), there is no delivery date specified. Subsidized pricing drops the cost to 3099 KR ($453.16 USD).
As we
reported
, plans are for the Android flavored handset to launch first in Korea followed by a European release, with the device making it to the U.S. next February/March with an American debut via T-Mobile.
source:
androinica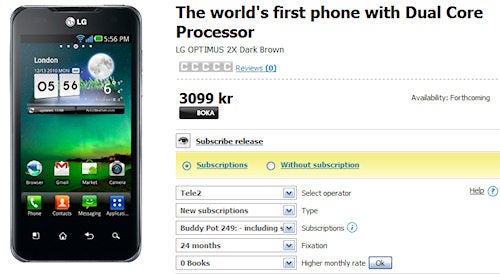 Pre-orders for the world's first dual-core handset, the LG Optimus 2X, are now being taken in Scandinavia