LG G2 mini makes you younger and smarter according to video tease
11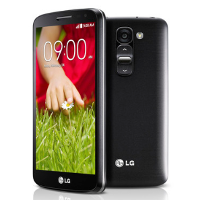 The
LG G2 mini
makes you younger and smarter according to a quick 13 second video tease for the device. The video begins with the "Knock On" tap that is used to open the phone when it is sleeping. The mini version of the Korean manufacturer's flagship model is equipped with a 4.7 inch qHD display (that is resolution of 540 x 960, by the way) with 1GB of RAM.
The model for Latin America (LTE) will include a 13MP camera on back and a 1.3MP shooter in front. Other models will feature an 8MP rear-facing camera. A 2440mAh removable battery comes with the phone and the 4G LTE version includes NFC connectivity. A 1.2GHz quad-core Snapdragon MSM8926 powers the 4G LTE model, while an MSM 8226 is under the hood of the 3G variant. The Latin America LTE model features a 1.7GHz quad-core Tegra 4i.
We're not sure what message the video is trying to convey, outside of the "Knock On" tap. Perhaps owning the LG G2 mini makes you a expert shredder. At the end of the video, it says that the LG G2 makes you younger (and smarter). We can understand the younger part with the skateboarding, but partaking in a sport that can leave your bones exposed to the air after a mishap, isn't what we would call smart. And if you're carrying around your LG G2 mini in your pocket when you wipe out, you'll be looking for a new phone quicker than you can say "Tony Hawk".
You can check out the message LG has for potential LG G2 mini buyers by clicking on the video below. It runs for 13 seconds, so don't blink.
source:
LGMobile
via
IntoMobile
,
AndroidCentral