Kurrants, a social media aggregator, is now available on the iTunes App Store
1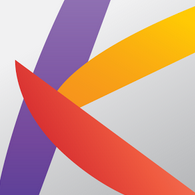 Meet Kurrants - a social media search engine, available for iOS devices starting today. The application, which has been around on Android for some time now, allows its users to receive aggregated information about a certain topic, which is "hot" in the social networks. Kurrants searches for specific key words and hashtag phrases and gives users the most up-to-date opinions about the given matter.
Kurrants draws information from several social networks, such as Twitter, Instagram, and Tumblr. The app allows one to search posts with both text and images inside them. Support for Facebook, Google+, and Pinterst will be implemented into Kurrants soon.
"Basically, if people are talking about it, with Kurrants, you're going to know about it. This is a search tool that literally takes the sweat out of online research. Kurrants streamlines the search process and pools all the discussions on your search topic from various social media,"
said Song Young, one of the developers of the search tool.
"With Kurrants, users gain access to the heart of discussions because the search focuses on social media content which is typically off-limits with search engines like Google or Yahoo. Kurrants promises users ease-of-use, speed, relevancy and results that are up-to-date. It's a potent combination!"
The Kurrants social media search tool is completely free to use. You can check it out by downloading it from one of the links below.
Download: Kurrants (
iOS
|
Android
)
via:
AppCraver