Kindle for Android gets big update
2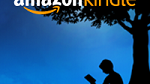 Amazon's Kindle app for Android has received two updates back-to-back that bring it to version 3.1 and bring a number of updates to the homescreen UI, viewing of magazines, much deeper integration of the Kindle store, and better overall UI specifically for Honeycomb tablets.
The overall UI updates make it much easier to find your content, and content that you may like. The new home screen adds recommendations based on your purchases, and a tabbed interface to easily switch to content that's on your device, archived purchases, and the Kindle store. The UI of the store still doesn't quite fit with the rest of the app because it's essentially just an HTML wrapper giving you the web store. But, the store is integrated much better into the app, so it's a more seamless experience to find, purchase, and start reading new content.
The update is also tailored to take advantage of high-res Honeycomb screens. The Kindle store definitely looks better on tablets than on phones, but both devices take advantage of new layouts for magazines.
Honeycomb pictures via Ars Technica.