John Legere guarantees improved wireless coverage for T-Mobile customers with the new iPhones
12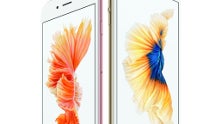 T-Mobile CEO John Legere announced on Thursday that customers of the nation's third largest carrier rocking the new
Apple iPhone 6s
or
Apple iPhone 6s Plus
, will have the best 4G coverage ever offered by the mobile operator. And that's a guarantee. The new iPhone models work on T-Mobile's low-frequency LTE signals that not only travel farther, they also penetrate buildings better.
Legere and company is so sure that customers will be pleased with the T-Mobile wireless service, that it is offering a Lifetime Coverage Guarantee that stays in force as long as customers are using the new iPhones. With this guarantee, customers can get a full refund for their new iPhone if they cancel service within the first month. After the first month, those dropping the service will have their new iPhone unlocked by T-Mobile, so that they can use it with another carrier. T-Mobile will also issue a one month refund to those cancelling the service after one month. To qualify, all you have to do is buy your new iPhone using T-Mobile JUMP On Demand.
Starting on Saturday, T-Mobile will allow you to pre-order the Apple iPhone 6s using JUMP On Demand for $20 a month over 18 months. The Apple iPhone 6s is $24 a month over 18 months, both with $0 down to well-qualified customers. After the 18 months, you can turn in your iPhone 6s and walk away, or pay an addition $164 and keep the phone. That works out to a total purchase price of $524 for Apple's latest.
In a blog post, Legere said that T-Mobile's 4G LTE service now reaches 290 million Americans. He also said that the low frequency 700MHz spectrum (aka Band 12), is being marketed by the carrier as
T-Mobile Extended Range LTE.
It is already up and running in 170 markets and covers half of the U.S. population. Eventually, more than 350 markets will have the mobile operator's 700MHz spectrum available.
source:
T-Mobile
via
CNET