Jelly Bean test update leaks for the Verizon Galaxy Nexus
14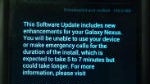 Verizon Galaxy Nexus users are at something of a disadvantage to other Nexus users, because their software updates still have to pass through Verizon for testing before getting pushed out to the general public. This process adds months to what should be a very fast update timeline, and still has users waiting for the Jelly Bean update that
filtered out to GSM Nexus
devices about a month and a half ago.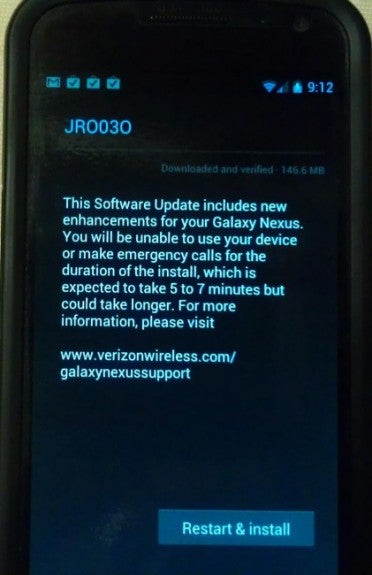 It's hard to say how long the testing process will be, but we'd expect to see the Verizon Galaxy Nexus getting the official Jelly Bean update probably around October, and certainly no later than the end of the year. That's mostly an educated guess, but it helps that a test build of the Jelly Bean update for the Verizon GNex leaked out today. And, for those of you that are rooted and comfortable with ClockworkMod Recovery, you can flash it right now.
You'll need to be coming from IMM76Q, so if that's not your build number, you'll have a bit of a process to get there. The easiest is to flash back to stock IMM76K, then flash IMM76Q, then flash this Jelly Bean ROM (JRO03O). Additionally, you have to flash the new radios separately from the ROM, so don't forget those.
Recommended Stories