Japan Display looks to diversify sales, weakened Apple iPhone sales are a likely reason
3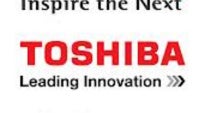 Japan Display, the world's biggest manufacturer of small and mid-size screens, is looking to negotiate deals with smaller phone and tablet makers to compensate for declining sales for its big customers.
"Before the fourth quarter, we thought we were going to have quite a loss... It was quite a drastic cut (in orders),"
chief executive Shuichi Otsuka said.
While the company does not mention any names chances are this comes amidst declining demand for Apple iPhones. This is yet another evidence we are seeing of weakened demand for iPhones.
Japan Display aims to increase sales by as much as 60% to nearly $8.1 billion (800 billion yen) for the March 2014 fiscal year. In the fiscal year ending March 2013 the company recorded sales of 500 billion yen.
Japan display formed after last April the small panel divisions of Sony Corp, Hitachi Ltd and Toshiba Corp merged. The company expected to post a huge loss after a drastic cut in orders forced it into the red in the October to December quarter, but managed to diversify its sales and compensate.
source:
Reuters