JP Morgan says calling this weekend's new iPhone sales "positive" is premature
19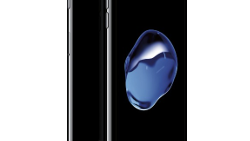 Big Wall Street brokerage house JP Morgan is throwing some sunlight on the opening weekend of sales for the new
Apple iPhone 7
and
Apple iPhone 7 Plus
. While many analysts characterized iPhone 7 sales from Friday's launch date through Sunday as being positive, JP Morgan said Monday morning that placing such a label on the weekend's sales activity would be "premature."
JP Morgan pointed out that typically at this stage of a new iPhone release, Apple does have shortages of certain models. This happens due to lower initial builds of several configurations. Eventually, the shortages disappear as supply catches up to demand. The comments are attributed to the firm's Apple analyst Rod Hall. This year, there was strong demand for the Apple iPhone 7 Plus and the Apple iPhone 7 in the new Jet Black finish. Perhaps the model most in demand is the 256GB iPhone 7 Plus in Jet Black.
In a note to clients that was released today, Hall said that thanks to free iPhone 7 promotions that were more aggressive than expected, sales of the new iPhone models at Verizon and AT&T topped last year's numbers, but not by a much larger amount than anticipated by JP Morgan.
"In the case of both AT&T and VZ, our Telco team believes volumes are up a little due to the more aggressive-than-expected promos but not substantially over prior expectations."-Rod Hall, analyst, JP Morgan
source:
CNBC