It's a Touchdown for iOS, Android and BlackBerry users as the NFL updates its app for the platforms
5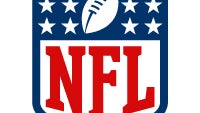 The NFL has
updated its official app
for iOS, Android and BlackBerry just as the 2013-2014 season kicked off with last Sunday's Hall of Fame contest between the Miami Dolphins and Dallas Cowboys. Two different apps have now been combined, making it easier for users to see scores, read news and watch videos on the free version of the app. Verizon customers have the exclusive opportunity to upgrade to the premium version of NFL Mobile which includes streaming telecasts of games on Thursday, Sunday and Monday, and
Red Zone
.
If you are a huge football fan and can't get enough of the pigskin, Red Zone is an incredible experience to watch on your handset. The service takes you from game to game, cutting in to live coverage whenever a team has the ball in the Red Zone (at or inside the opponent's 20 yard line) and is threatening to score.The premium version of the app is
$5 a month
for Big Red customers.
If you don't want to shell out the extra dough, there is still enough information on the free version of the app to keep an NFL fan busy from now past Thanksgiving, which is less than 4 months away. The free NFL Mobile app is available from the Apple App Store, Google Play Store and BlackBerry App World. Verizon customers who want to upgrade to the premium version of the app can do so straight from their handset.
Download NFL Mobile on
iOS
|
Android
|
BlackBerry
Recommended Stories