Is this our first proper look at the Apple iPhone 7?
99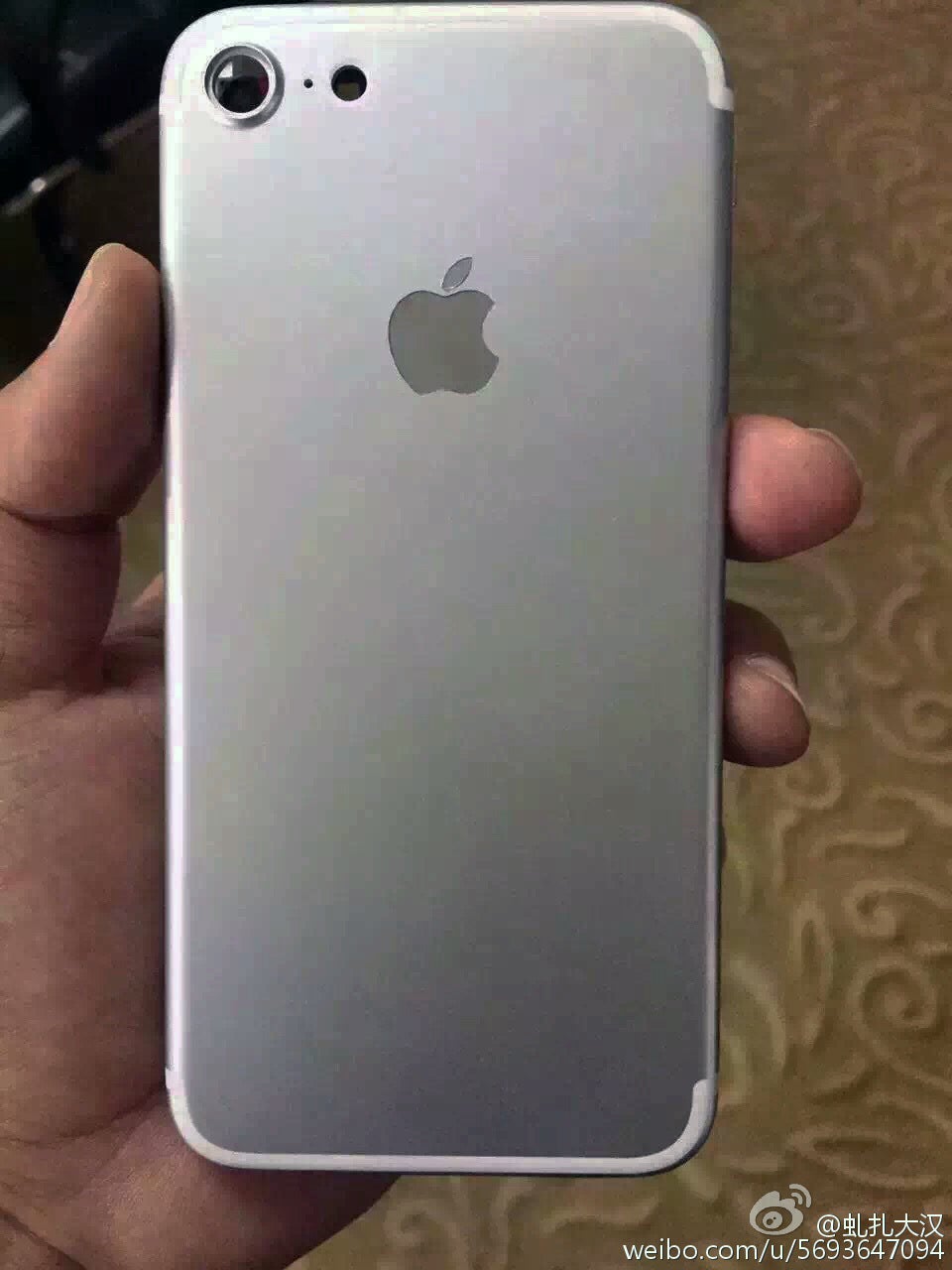 Having recently seen and noted the flagship efforts of Samsung, HTC and LG among others, attention has naturally begun to focus on what's next from Apple. Unofficially dubbed the
iPhone 7
, there's been
plenty of rumor and speculation to digest
so far—even with some four months until the anticipated release. Now, one blog claims to have our first proper look at the forthcoming handset.
French outlet
NowhereElse
has the scoop on the Weibo-sourced image, and shares a hands-on glimpse of the purported device from the rear. As you'll notice, the solitary rear-facing shooter lens is rather large and protruding. Where the
iPhone 7 Plus
phablet is expected to carry a dual-lens configuration, the regular model looks set to include just the one, as demonstrated in this new image.
Though Weibo has given us plenty of future mobile device leaks to mull over recently, we're going to err on the side of caution with this one. It's rather grainy, after all, and could easily have been edited to tie in with the current stream of iPhone 7-related reports.
Away from the camera, the antenna appears to have been tidied up, which will come as a relief to some. There's no question that the current antenna setup is a tad unsightly, and if Apple can minimise its prominence without prompting another
Antennagate
, it will be an all-round win.
The fact that the flash component next to the camera is black instead of a yellowish suggests this is just a shell, rather than the complete handset. Still, something's afoot with that camera lens to our eyes, so we're leaning towards this being rather elaborate Photoshop job.
If it is legit, though, what do you think of Apple's design tweaks? Let us know down below.