iPhone 4 owners start receiving $15 'antennagate' refund checks from Apple
14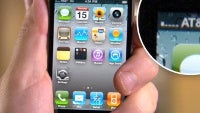 The iPhone 4 was one of the most successful launches for Apple ushering its new design language which in some form has stayed to this day, but it did not go without a flaw. Having a glass body with aluminum on the side made it hard for Apple to properly design the antenna leading to the now infamous antenna-gate scandal where holding the device tightly would obstruct the signal and lead to dropped calls.
Apple promised free bumper cases to address the issue, but it could not escape a class action lawsuit either. Last February, a settlement was reached for those who did not receive a free bumper case and it resulted into $15 refunds promised to customers. Now, those $15 checks have started arriving. The first checks were issued on April 17, 2013, and will become void on July 16th.
Here is what the settlement reads:
Apple was "misrepresenting and concealing material information in the marketing, advertising, sale, and servicing of its iPhone 4–particularly as it relates to the quality of the mobile phone antenna and reception and related software."
Sadly, if you have not already applied for a refund, it's already too late to do that now.
source:
9to5Mac