Is T-Mobile's UNcarrier 4.0 free incoming calls while roaming? We'll find out January 8th at CES
14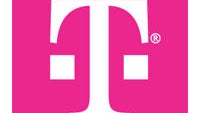 A couple days ago, T-Mobile CEO
John Legere teased
that the company's UNcarrier 4.0 changes were on the way. We still don't know what exactly to expect from the next phase of the UNcarrier plan, but now we do know when to expect the announcement. The announcement will come on January 8th at CES in Las Vegas.
T-Mobile sent out invitations to journalists for the announcement, but there isn't much to go on as far as figuring out what the announcement may be. The invitation itself just says, "This one you aren't gonna believe." And, when John Legere teased the next phase he said that it would target a customer "pain point". Some have guessed that maybe T-Mobile is going to announce an expansion of its coverage area in the, and others are hoping that T-Mobile will pay any contract termination fees for users switching from another carrier.
There may also be an expansion of the international changes. T-Mobile already offers free data and texts in over 100 countries, but the plan seems to be more than T-Mobile had first explained. I am currently in Jamaica, and T-Mobile has not only confirmed to me that the free data includes 3G data, not just low-speed data; and, even better, I get free incoming calls from numbers that use the "1" country code (aka. USA, Canada, and Puerto Rico) while roaming. This hasn't been announced yet, but it is a pretty awesome addition.