T-Mobile CEO teases UNcarrier 4.0 - what do you want it to be?
29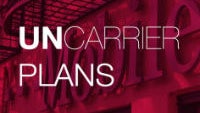 It looks like T-Mobile isn't quite done with its UNcarrier movement for this year. T-Mobile CEO John Legere is now teasing UNcarrier 4.0 on Twitter; unfortunately, the rumors are a bit scarce as to what we should be expecting from the UNcarrier at this point. So, we want to get your two cents on the matter. What do you want to see from T-Mobile?
The UNcarrier plans have been quite a success for T-Mobile, leading to the carrier adding subscribers and raising its stock price over $6 in the past year (not counting the big drop when T-Mobile split its stock in May). The UNcarrier movement by T-Mobile has already killed off
service contracts
, restructured rate plans, added the frequent upgrade
Jump!
plan, removed
credit checks
on certain plans, offered
200MB of free data
for life on tablets, and our personal favorite:
free international data
in over 100 countries. And, it's not just EDGE data for free; there is something magical about being in Jamaica, writing this article, and having full 3G on a Moto X for free.
There's no real idea of what to expect from UNcarrier phase 4, and Legere doesn't give any real hints. The tweet simply reads, "#ItsAboutCustomers -Time to eliminate another customer pain point? Time for #Uncarrier4? Yes it's time! Stay tuned...Happy New Year #Randall" For those of you who are curious, #Randall is referring to AT&T CEO Randall Stephenson, who Legere had just called out on Twitter a few hours before this last tweet and quoted Stephenson in talking about AT&T "[driving] utilisation of data services."
There has been talk about T-Mobile gathering more spectrum, so we would love to hear about an expansion of the network, which is currently solid for most people living in urban areas, but not so good for those living in more rural areas. But, those rumors are fairly recent, so we don't know that an announcement like that would be happening this soon.
Sound off in the comments! What do you expect/what would you like to see from UNcarrier 4?