International Huawei Ascend Mate 2 might get KitKat update after all
12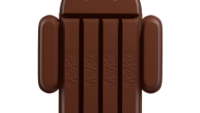 As October was coming to an end,
Huawei USA said that there would be no update to KitKat for the international version of the Huawei Ascend Mate 2
. This is the version of the phablet that is available to those in the U.S., and is less than six months old. The decision not to update the model upset a number of Huawei customers, who weren't given a reason from Huawei why it arrived at this decision.
But the suits at Huawei USA apparently took notice of the complaints, and the powers that be at the manufacturer are said to be reconsidering the decision. On Wednesday, the company put up a post on its blog, saying that it is reevaluating its options. A decision is expected by the end of the week.
In looking at the handset, the Ascend Mate 2 features a 6.1-inch screen with resolution of 720 x 1280. Under the hood is a quad-core 1.6GHz Snapdragon 400 CPU with an Adreno 305 GPU crunching graphics. Of the 16GB of native storage on the phone, 12.7GB is available to the user. A 64GB microSD slot is on board for those needing more memory. A 13MP camera adorns the back, while a 5MP "selfie" camera is on front of the device. A massive 3900mAh battery keeps the phone powered up for a long time.
Will Huawei make sure that Android 4.4 powers the unit? We should know the answer shortly.

Huawei might update the international version of the Ascend Mate 2 to KitKat, after all
Thanks for the tip, Zami!
source:
HuaweiNews