Instagram for Android, iOS get their first "Facebook" update
4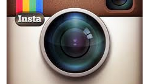 Instagram, the popular photo-degrading (in a good way) and sharing app, has received its first round of updates since
Facebook splurged
to acquire it to the tune of one billion dollars. The iOS version was updated yesterday to version 2.5, and today the
much younger
Android variant received most of the same features as it reached version 1.1.4.
The big question for many users is, has Facebook sunk its claws into Instagram in a way that will hurt the user experience? After all, they presumably didn't drop a billion dollars just for kicks. The answer to that is a wishy-washy "sort of"; the updates introduce a Facebookesque "heart" feature that you tap on (or double tap an image) to show you like it. By default this only shows up for other Instagram users, but in the options menu you can choose to share your hearts to Facebook automatically.
We don't really find this too intrusive, but if you're
already concerned
about Facebook in general you probably won't like it. As long as they don't change the default option during an update it really shouldn't bother the non-paranoid among you, but that's a decision you will have to make.
There are also many small visual improvements to the app, as well as a new "Explorer" tab in lieu of the original "Popular" tab. The new tab supports improved searching for hashtags and users, and will generally make discovery on Instagram even better than it was before.
In short, this is a pretty functional upgrade that all Instagram users should appreciate; Facebook integration is pretty minimal (and entirely optional), so for now those of you who were concerned about the Facebookification of Instagram can rest easy and enjoy the incremental improvements to an incredibly popular photo-sharing app.
market links:
Google Play
,
Apple App Store