Instagram for Android hits the Play Store
23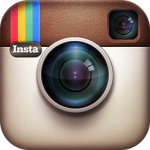 This came out of nowhere, but Instagram for Android is now live in the Google Play Store. There had been a
signup page
that went up last week for Android users who wanted to get in on the picture fun early, but it doesn't seem as though any invite e-mails went out before the app went live on the Google Play Store today. You can sign up for a new account right in the app, no need for an invite anyway.
The app looks just like you would expect with the same layout as iOS. After signing up and adding friends from either your contact list (with a confirmation bubble to allow the app to access your contacts, so no privacy concerns there) as well as Facebook and Twitter. There is also a suggested user list if you prefer people you don't know. Once in the app, you get the Home, Popular, Camera, News, and Profile buttons, but the icons don't always match with what you'd expect. We're still not sure why News is a dialog bubble icon with a heart in it.
Of course, familiar doesn't mean good. This means that rather than making an app that feels like part of the Android ecosystem (as Google has been asking with the
new Style Guide
), Instagram looks like a port from iOS. Still, all the functionality is there to take pics, apply filters, check friends pics, comment, and instantly share to Facebook, Twitter, Tumblr and Foursquare, with Flickr support coming later.
*Update* Apparently, there were some compatibility issues with the cameras on some devices, but a small patch has already been pushed to the Play Store, which should take care of most of those problems, although the HTC One X still is not supported.