Ingress adding "Missions" (aka player-created scavenger hunts)
4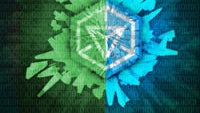 Ingress has gotten quite a bit of support and attention from Google over the years, but it hasn't seen much in terms of big gameplay additions. Today, that is changing because Google is pushing an update that adds a new feature to the game, called Missions, but what essentially equates to player-created scavenger hunts.
The idea is to let users create "RPG-style quests" that are "built around historical sites, works of art, hopefully leading you to interesting things in your community", according to John Hanke, the head of Google's Niantic Labs. This new feature makes a lot of sense when you remember that the team at Niantic Labs made both Ingress and
Field Trip
, so the team obviously loves the idea of getting people to explore the world more. This is really the whole point of Ingress, and adding Missions gives users more incentive to explore, and maybe go to areas that they normally wouldn't in the game, since the Missions aren't connected to portals.
The waypoints for Missions have been pulled together from a number of sources like Atlas Obscura, Best of the Road, Cool Hunting, Vice, Zagat, Food Network, Eater, and more. The hope is that Missions will act as more structured gameplay options to make it easier for new players to get into the game. Missions can be linear, where destinations need to be hit in a certain order, or open, where the order doesn't matter. All you have to do is visit all locations in a Mission.
The feature is rolling out to Android users today, and should be coming to iOS soon.