Field Trip for Android gets updated with support for more than 80 countries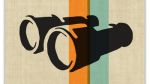 Field Trip is exactly what the name suggests, an app that will help guide you on a field trip to find interesting places and learn something new about your surroundings. The app was made by Niantic Labs, the same division of Google that made Ingress, and it just received a pretty huge update today. The app has just added support for more than 80 countries.
In addition to the 80+ new countries added to the app, there is also new support for more than 30 languages, so users around the world can get into the Field Trip fun. And, if you are traveling internationally, the update also brings translations for the information cards, so you can translate any cards into your native language. There's no word on it, but it looks like the app is taking advantage of the new developer translation tools that Google announced yesterday.
Lastly, the app makes it easier to find places nearby by aggregating place cards when you zoom out on the map view.
If you want to try out the app, it is available for free in the
Google Play Store
. No word on when this update may be coming to iOS.