Info and pictures on the 4.2 OS for the Blackberry 8700
0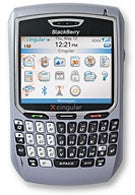 The Boy Genius has provided some pictures and info of the 4.2 OS for the Blackberry 8700. The new version of the OS adds Push-To-Talk, mp3 player, file explorer, Bluetooth file transfer, pairing with GPS devices, voice notes and WAV attachments support, as well as other minor changes like called ID support. It looks very promising but still there's no word about a launch date.
There's also information confirming that the expected new
Blackberry 8800
, codenamed Gamma Ray, will feature a QWERTY keyboard, but there's a possibility that a camera may not be included.
Source:
EngadgetMobile