India becomes third largest smartphone market in the world, after US and China
60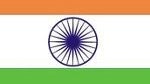 India just zipped past Japan in Q1 to become the third largest smartphone market in the world, which explains the special attention everyone is placing on it, scrambling to get a foothold.
Apple is doing some subsidy tricks to expand market share, and Nokia is relying on low-cost warriors like the
Lumia 520
, and both are succeeding, but the real winner is Android, which is on the vast majority of Indian smartphones, or 90% at last count.
The two largest smartphone markets are still US and China, but growth in the US has nearly stalled at 19% year-on-year, compared to China (63%), or India (163%), so this ranking is bound to change pretty soon again.
Recommended Stories