Important new features come to Microsoft's OneNote for Android
3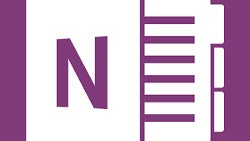 If you happen to use Microsoft's
OneNote app for Android
, then you will be pleased to know a new update has just been released. As with all updates launched by Microsoft, this one comes with a couple of new features and improvements meant to enhance OneNote's functionality.
Among the most notable new additions are the options to cut, copy and paste within the application. Aside from that, Microsoft made it so users can now send out notes using the Share a Page feature. Keep in mind though that the latter only works on devices running Android 6.0 Marshmallow and higher.
On top of that,
OneNote users
will now be able to capture anything while on the move and store it in the app using the new and improved web clipper. Also, the new version of OneNote allows users to access the formatting tools much faster thanks to the newly added improved commanding bar.
Last but not least, the latest update adds support for accented characters using the hardware keyboard and fixes a PDF rendering issue.
The new version of
OneNote for Android
hasn't been pushed to Google Play Store for everyone yet, so sit tight and have patience, the update will eventually arrive on all phones.