Images appear of Honeycomb on HTC Flyer
7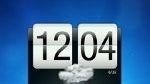 It was only a couple of days ago that a RUU (ROM update utility) leaked online that contained an early build of Android Honeycomb to the HTC Flyer, but now the guys over at XDA have turned that RUU into a flashable ROM.
The screenshots show what Honeycomb looks on the HTC Flyer with the Sense user interface. It is very similar looking to the HTC Jetstream currently available on AT&T. At the moment, this ROM is not quite ready to get pushed out to Flyer owners everywhere. However, it is nice to see that it is possible in the future.
When this ROM becomes available will any of you HTC Flyer owners jump at the chance to put it on your tablet? Keep in mind that you would have to root it if you want to get Honeycomb prior to any official releases. Check out the screenshots and tell us what you think in the comments below.
source:
XDA-developers
via
Android Central