Image of forthcoming Android powered T-Mobile Prism II built by Huawei leaks
1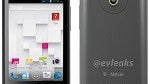 If you are a bargain hunter that just needs the basics covered in a smartphone, or you need something that you will not mind buying for younger members of the family, T-Mobile has something coming your way.
The T-Mobile Prism II, built by Huawei, is an entry-level Android smartphone, like its predecessor, the
T-Mobile Prism
. Introduced last spring, it is not a device that will set your gadget heart aflutter, but the price of admission is low. The Prism is currently free on T-Mobile with a contract, but even full retail was only $249.
The Prism II brings some of the specifications into the current mainstream a bit, bumping the OS from Gingerbread to Jelly Bean 4.1, and ripping out the tired 600MHz CPU for a 1GHz processor. We know what you are thinking, that 1GHz brain is not anything either, but we have seen these CPUs handle Jelly Bean just fine, so there should not be too much of an issue there.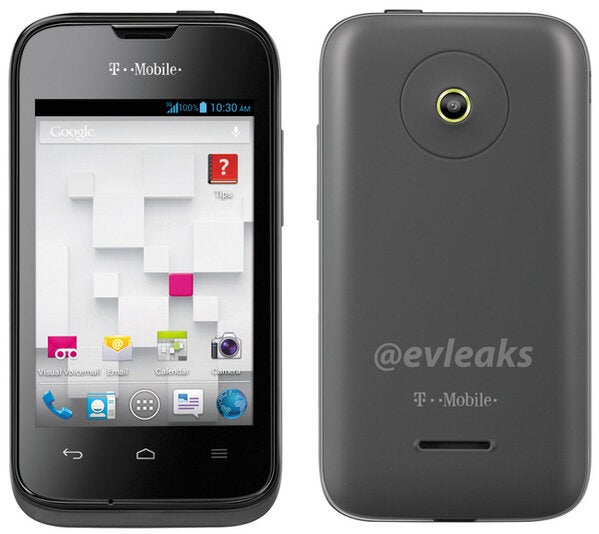 The rest of the specifications have not been confirmed, but the gang at @evleaks notes a QVGA display. That means the Prism II will likely have a 3.5-inch screen like the first generation. We do not expect this device will support LTE, but it might support HD voice during calls. T-Mobile reps told us at CES that was going to be a feature requirement for new devices, so that would be a neat perk.
As for the rest, we do not have any dates or suspected pricing. We gather many of other specifications will not be too far of a departure from the first Prism. For the Prism II, it will cover the basics, and its size makes it easy to slip into the pocket.
source:
@evleaks
(Twitter)