If you tried to get Apple Pay Cash to work on your iPhone, you're about a week too early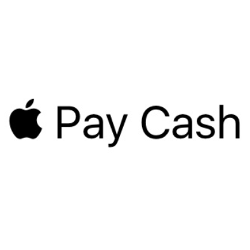 As you probably know by now, Apple was forced yesterday morning to release iOS 11.2
in order to eradicate a bug that was leading some iPhone models running iOS 11.1.2 to continuously crash in a loop
. The units affected had certain apps installed that were set to push out local repeated reminders. The urgency of the situation forced the gang in Cupertino to go off schedule since iOS 11.2 wasn't expected to launch until sometime this coming week.
Besides killing the December 2nd date bug, the iOS update includes enhanced stabilization for video recording, faster 7.5W
wireless charging
for the
Apple iPhone 8
,
Apple iPhone 8 Plus
and the
Apple iPhone X
, three new live wallpapers for the tenth anniversary model, and Apple Pay Cash. The latter allows users to send and receive payments using the iMessage app.
Several iPhone users who installed iOS 11.2 have tried to use Apple Pay Cash to no avail. And there happens to be a very good reason for that; the feature is not live yet! Apparently, Apple planned on launching Apple Pay Cash this coming week when iOS 11.2 was originally going to be made available. And while circumstances forced Apple to launch the update early and thus add support for Apple Pay Cash to millions of iPhone models, the company still needs to flip the switch that turns on the feature.
So if you've been waiting for Apple Pay Cash to become available, keep checking in throughout this upcoming week when we expect the launch to take place. Once that occurs, you can call your deadbeat friend and ask him to payback the $20 he owes you. Keep in mind that at first, the feature will be available in the U.S. only.
source:
Apple