Bizarre chapter in Apple iPhone history ends with iOS 11.2 update
31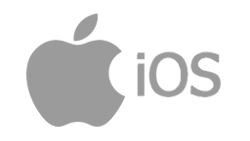 One of the most bizarre chapters in the history of the Apple iPhone thankfully came to an end this morning when Apple pushed out iOS 11.2. A strange bug related to the date was causing iPhone units running iOS 11.1.2 to crash in a continuous loop. Setting off the loop were apps sending out local notifications with repeating reminders. That included several meditation apps such as Headspace or Calm.
Some had pushed the date on their iPhone back a few days, which reportedly was Apple's initial suggestion for a quick workaround. However, this disabled several apps including Twitter. But all of that is in the past thanks to the new update. To install iOS 11.2, follow these directions:
Tap

Settings

>

Notifications

.
Tap an app, then turn off Allow Notifications.
Repeat this step for each app.
Update your device to iOS 11.2.
After updating, tap

Settings

>

Notifications

and turn Allow Notifications on again for each app.
In addition to fixing the crippling date bug, iOS 11.2 also brings Apple Pay Cash to the iPhone. That is the feature that allows iOS users to send peer to peer payments using iMessage. While the update enables the feature to run on compatible models, the actual service is not expected to launch until next week. Additionally, the update adds faster 7.5W wireless charging for the
Apple iPhone 8
,
Apple iPhone 8 Plus
and the iPhone X, enhanced stabilization for video recording, three new live wallpapers for the iPhone X, and a new Podcasts app
source:
Apple