IDC: Western European governments using iPhone and BlackBerry less, Android and Windows Phone more
99+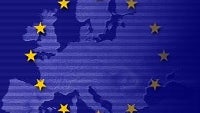 While the news for Android should be anything other than a surprise, Microsoft has something to tout as it looks like government employees in Western Europe are putting down the BlackBerry and iPhone.
Use of Android and Windows Phone is gaining ground. The "Government Insights" survey conducted by IDC had over 75% of those responding that they were using something other than BlackBerry or iPhone, and that BlackBerry use in particular was on the decline.
For those that like to develop applications for mobile, the news is looking up as well. 60% of responses to the survey indicated that government sector agencies would be investing in "at least one form of mobile software over the next two years."
The survey tabulated data that resulted in figures covering adoption of mobile devices, by country, by government level, and investment plans to varying degrees of detail. The 13 page report costs $4,500 though, so we opted to share IDC's headline rather than pay $350 per-page.
For those whose business is gaining insight to trends in mobile in the government sector however, this data could be a wise investment. For the fan-boys, it will only serve to continue the debate.
sources:
IDC
via
NPU